Exceptional massages custom-tailored to exceed your expectations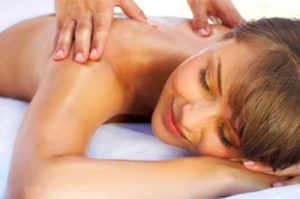 Our licensed massage therapist and reflexologist, Daneille Bevins, utilizes a holistic approach called: Holistic Integrated Massage Therapy.
This approach includes a variety of modalities such as Neuromuscular Therapy, Deep Tissue, Swedish, Prenatal, Postpartum, Reflexology, and Aromatherapy.
Danielle has over 16 years of experience customizing massages to exceed the health needs and expectations of a discerning clientele.
Whether you need pain relief, relaxation, reflexology, or support recovering from a specific ailment, Danielle's massages will leave you feeling like your BEST and most pain-free self.